Unique: Only made one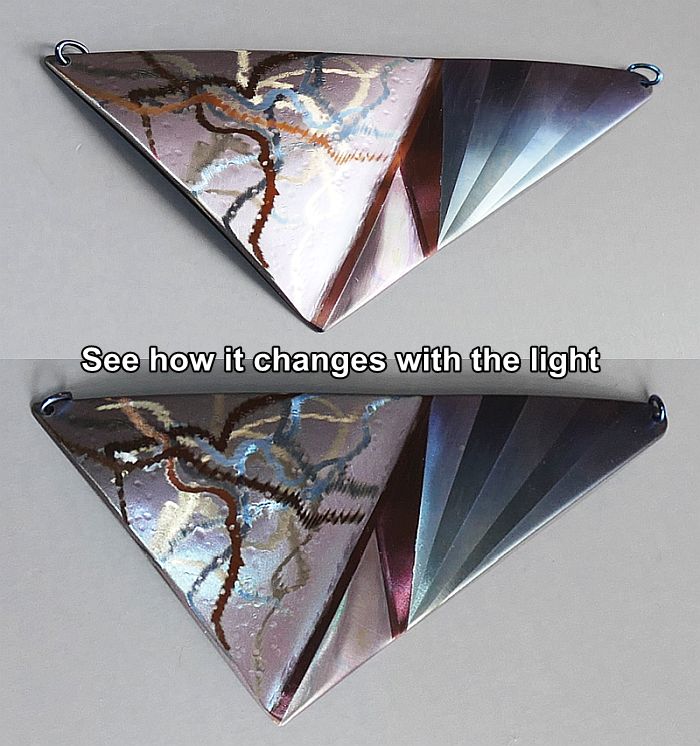 Pnd018:
Elegant Pendant
This pendant is 3½" wide across the top. It is domed in three triangular lobes; two facing up and the center one facing down. The patterns appear to move in shifting light.
It does not include a chain. If you
order a chain
to go with it, I can either thread it through or attach it to the loops at the corners.
If you have admired my work on page 59 of
The Elements book
by Theodore Gray, this may be the piece you want to have.
Unique Hand Made Item
Yours for 65.00