Unique: Only made one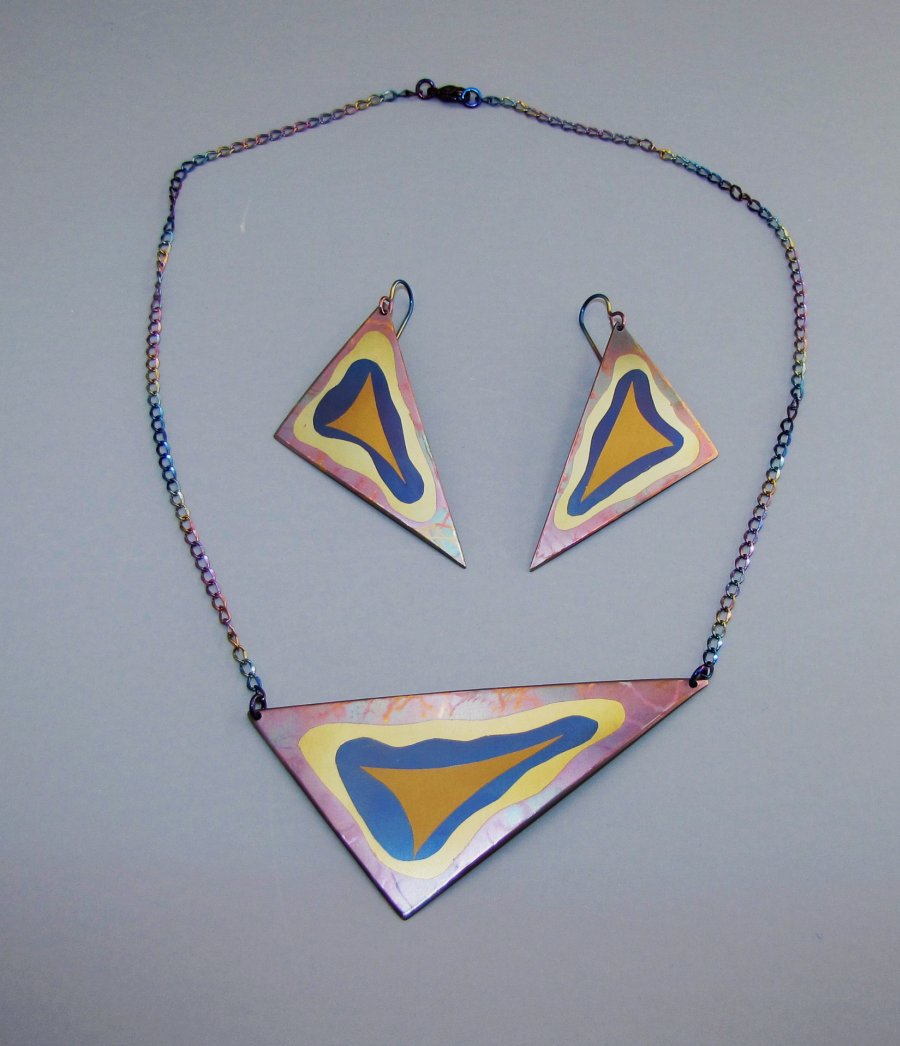 Set03:
Art Earrings and Pendant Set #3
This inset-color titanium pendant and earring set will certainly draw attention. The earrings are 2½" long, and the pendant is 3½" wide. The color zones in the center catch the light differently than the magenta surround, adding depth.
If you have admired my work in the
The Elements book
by Theodore Gray, this may be the piece you want to have.
The rainbow titanium chain (
same as my Ch30
) measures 20" around including the pendant width, and can be worn shorter just by closing the lobster claw in any link.
Unique Hand Made Item
Yours for 160.00